Press Release: from Earthshine Group ApS.
"We are happy to welcome Earthshine Group to the Irish market and to the community of organisations committed to tackling climate change through committing to climate goals and sustainable practices."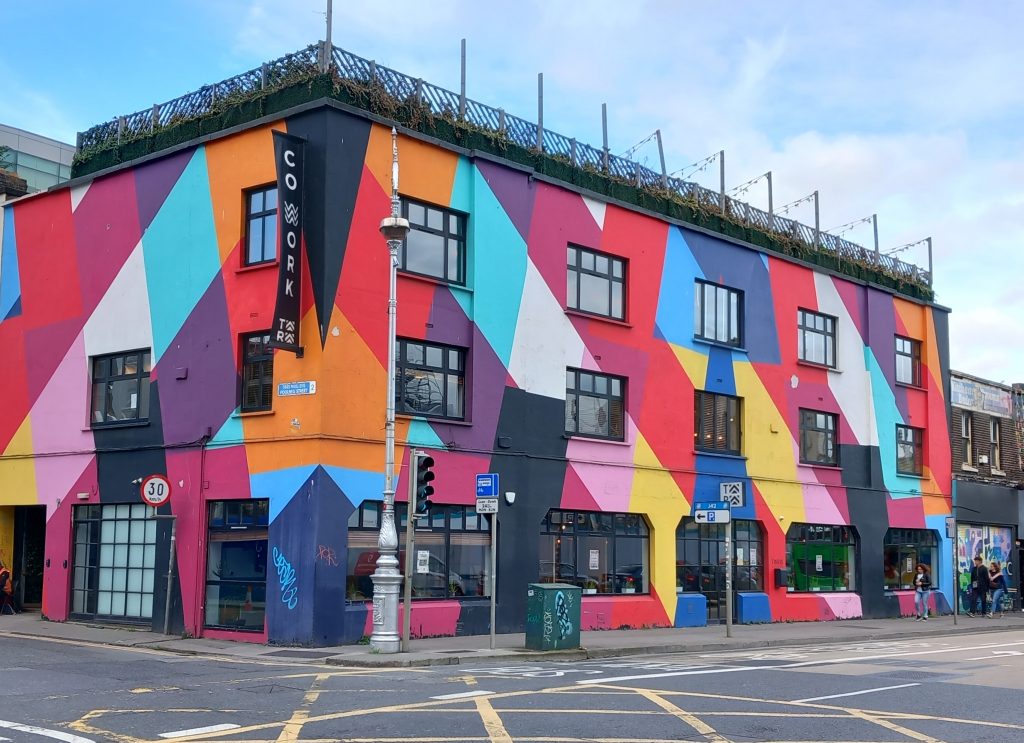 Dublin: 27 09 2022, 12:00 CET
We are delighted to announce the incorporation and launch of Earthshine Group (Ireland) Ltd, as a major part of our strategy in support of circular and sustainability transformations in businesses, societies and economies, worldwide.
Ireland is a very exciting place to be, right now. There's a real appetite to embrace the sustainability agenda in both the public and private sectors. As in other territories, there's much work to be done in meeting net zero and further sustainability challenges, yet many of the right pieces appear to be in place to enable a complete sustainability transformation: a comprehensive national climate strategy; the new circular economy strategy, now enshrined in law; the financial sector is fully integrating sustainability and ESG, with aspirations to be a global leader in this space; and all of these important elements are supported with investment in infrastructure and other key enablers, including sustainability skills and capabilities. There are not many countries demonstrating this level of potential.
Mike Townsend, Earthshine Group CEO, shares his enthusiasm: "We like to be where the action is, where we can help make a real impact. Ireland is a really progressive place – so we're very excited to work with partners old and new, and to help drive innovation and support the sustainability transformation that is already underway in Ireland."
Brian O'Neill, Head of Communications, Sponsorship & Sustainability with Aviva Ireland shares a warm welcome: "As the first major insurer to commit to Net Zero by 2040 with a significant presence in Ireland we are happy to welcome Earthshine Group to the Irish market and to the community of organisations committed to tackling climate change through committing to climate goals and sustainable practices."
Earthshine Group (Ireland) is operating from Tara Street – a creative hub, right in the heart of Dublin. We are delighted to welcome Richard Brennan to our team, as director with responsibility for business development across Ireland. Richard explains, "We're really pleased to have a number of great projects taking shape; guiding businesses, building capability and confidence, towards long-term transformations. We're also raising awareness that sustainability is not a burden, in fact quite the opposite; it helps drive innovation, enabling many new business opportunities, which can impact positively on both the top and the bottom line. We are laser focused on delivering positive business results as well as rapid decarbonisation."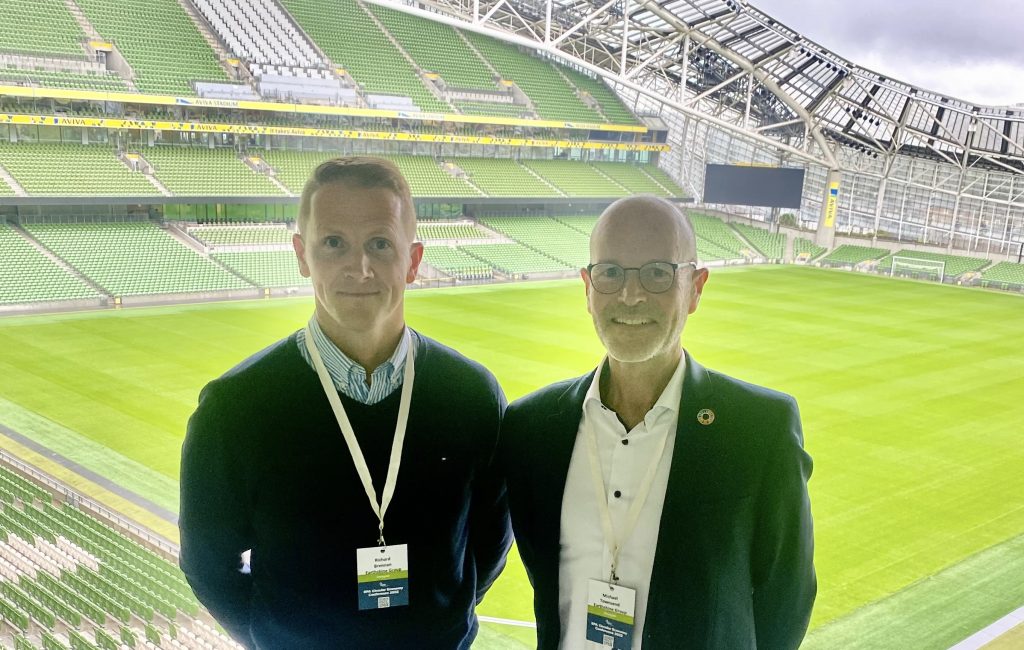 A big part of our expansion model also involves local ownership, and so we are pleased to announce that Earthshine Group (Ireland) is 50% locally-owned. As in other territories, Earthshine Group (Ireland) will focus on consultancy, training and education in support of transformative impacts:
Net Zero and BEYOND – robust pathways to net zero and beyond, capturing full range of sustainability impacts + business benefits.
Full CIRCLE – circular economy solutions, delivering radical leaps in carbon and sustainability performance, while harnessing new market opportunities and capturing long-term value.
Re MODEL – cracking the code for new, sustainable business models.
Re SUPPLY – rethinking supply chains for sustainability and commercial advantage.
ESG and Beyond – robust strategies, beyond the metrics, harnessing drivers of superior performance & long-term value.
Mike Townsend elaborates on our unique approach: "What we're looking to bring to Ireland is our integration of technical, sustainability and commercial insights. This means, we can help our clients find a new 'sweet spot', not only through developing more sustainable solutions, but also in making them work commercially; enhancing value to the customer, while reducing risk and cost in delivery." This approach requires a new mindset and new skills.
Our model also incorporates a strong emphasis on capability development – designed to help business teams, suppliers and stakeholders embed new skills and ensure long-term success. Richard explains further, "For us, it's all about unleashing the inherent capability within people and their organisations. Business leaders and co-workers are already very talented people – we simply work with them to enhance their capabilities and become even more effective agents for sustainable innovation and change in this new era of transformation."
Our new Irish division will also be working closely with our parent company and Academy in Copenhagen, and alongside our teams in Canada, Germany, Sweden, Norway, UK and USA. At this stage, we are keen to share our learning from Scandinavia and beyond, and develop partnerships with private sector companies, government departments, NGOs and educational institutions in Ireland. As such, we welcome conversations with all like-minded people and organisations, motivated to make a real impact.
We're also looking for new recruits, so we'd love to hear from people at all levels, who share our aims, ambitions and values. We look forward to working together and supporting the sustainable Ireland transformation.
Ends.
—
About Earthshine Group:
We are Earthshine Group. We support circular and sustainability transformations in business, economy, and society – by unleashing the capability within people and their organisations. Our services are all designed to help your teams develop greater awareness of possibilities and the capability to act: creating new sustainable business solutions, while capturing the full range of business and sustainability benefits available.
Address: Earthshine Group (Ireland), The Tara Building, 11-15 Tara Street, Dublin, D02 RY83.
Website: earthshine-group.com
Get in touch: Contact us.
Twitter: https://twitter.com/ESG_Transform
LinkedIn: https://www.linkedin.com/company/earthshine-group-aps/